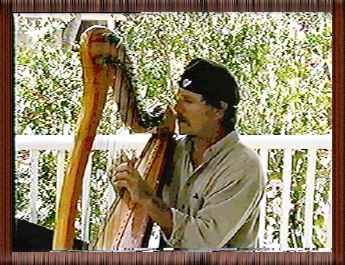 Large Video
5.5 MB
THIS VIDEO WILL PRODUCE A LARGER PICTURE on your screen but will take a long time to download if you have the normal dial-up connection to the Internet (i.e., 20 minutes or more).
But it's worth the wait!
A couple of tips:
* You can keep browsing the Internet while the video clip is downloading. Just create a new window from the Menu (File > New) and the video clip will continue to download while you browse to your heart's content. (But things will feel a bit sluggish until the clip has finished downloading.) As long as you don't actually close the page containing the video clip, it will continue to download until it is complete.
* While the video clip is downloading, it's best to wait at least five minutes before you hit the "Play" button. But once the video stops playing, don't worry, the clip is still downloading and you can hit the "Play" button a few minutes later and view even more. And at any time you can always drag the slider (it's at the bottom of the screen) all the way to the left in order to view the clip from the beginning.
Mind you, all video clips are big files and will always take a long time to download. But we have done our best to compress these clips so that your waiting time is kept to a minimum.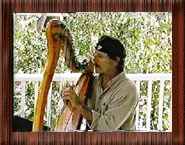 Small Video
2.4 MB
THIS CLIP MAY BE THE BETTER CHOICE for most people because it is much smaller than the other one and will take a lot less time to download and view (10 minutes or more). However the picture is half the size of the other clip (but the quality is similar) and thus will not be quite as satisfying a viewing experience as the larger clip.
The tips listed in the left column apply here, as well.